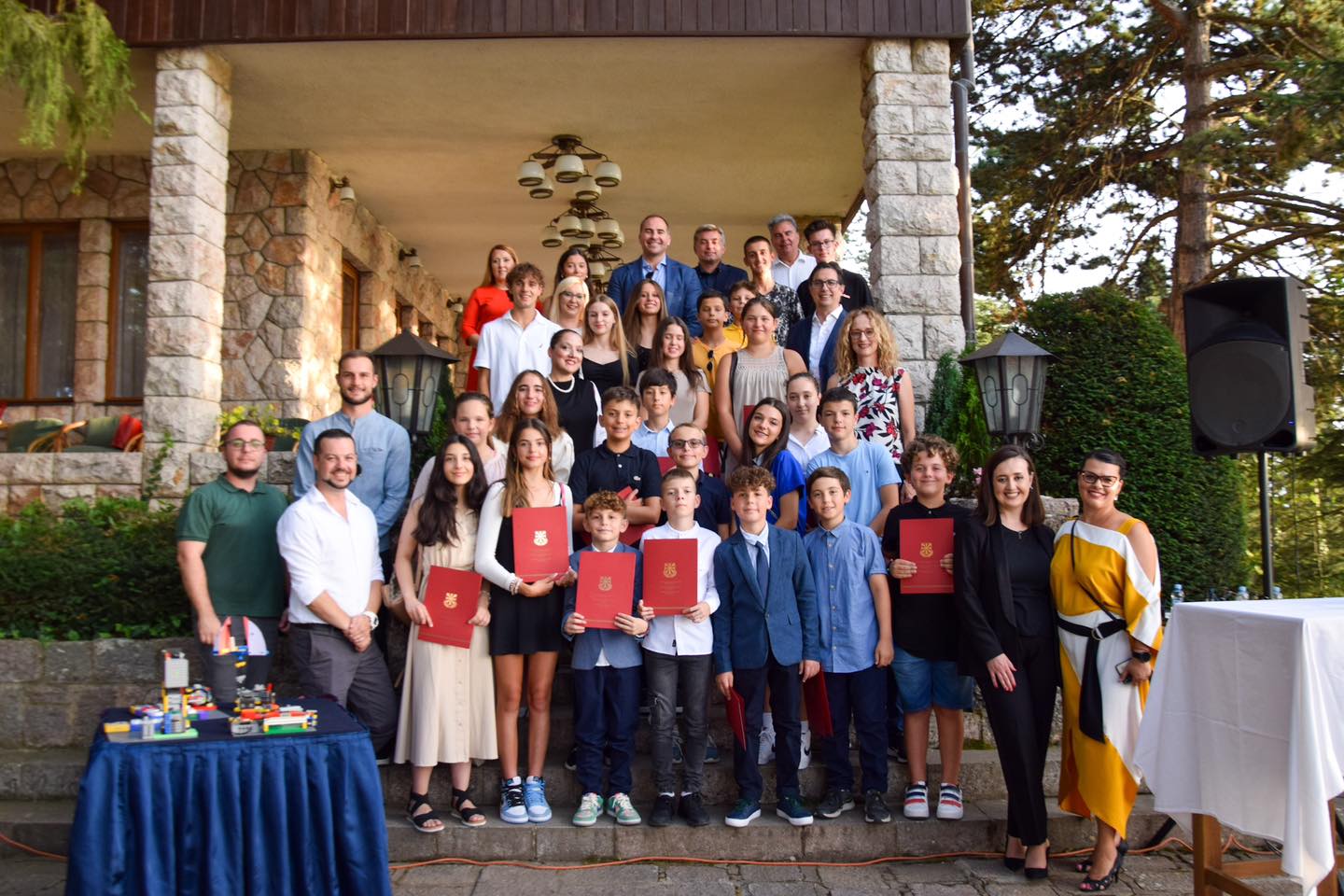 What an incredible day it has been at the Ohrid High-Tech Excellence Camp! Our participants delved even deeper into the world of robotics, engaging in enriching sessions by Robotic Innovation Academy. Their critical thinking and project management skills were on full display as they embraced challenges and honed their technical expertise. The excitement reached its peak as students experienced their first Lego league simulation competition – a truly thrilling moment for all!
As the camp neared its end, friendships blossomed, and bonds grew stronger. The participants shared moments of joy and camaraderie that will undoubtedly last a lifetime.
The pinnacle of the day was the certificate awarding ceremony, held in the beautiful Villa Biljana in Ohrid. It was an honor to have the esteemed presence of President Stevo Pendarovski, whose inspiring words and encouragement motivated the young leaders. Macedonia2025 Chair of the Board of Directors, Michael Chklamovski shared his personal story of immense motivation towards his parent's homeland, fueling the participants' determination to contribute to society, give back and use their knowledge for the betterment of Macedonia.
Check the ambient during the Certificate Award Ceremony on the following link: Со годинашните учесници на "Охрид камп за високо-технолошка…
Congratulations to all the participants on their well-deserved certificates of achievement!
As we conclude this extraordinary journey, we extend our heartfelt gratitude to President Stevo Pendarovski for his invaluable support and vision. Together, we will continue fostering an environment that celebrates young talent and leads to a brighter and technologically advanced future for Macedonia.