It is an honor and a pleasure to be a part of the "Atanas Bliznakoff" foundation. The scholarship is a motivation that provided me with a quality and modern education. There were many challenges, but from today's perspective, I am grateful for all the difficulties along the way – which scholarship made easier. As an ambitious student, who aims for professional development in the field of dentistry, the support in the past period allowed me to get involved in significant processes that advanced my knowledge. As a person who wants to constantly improve, the scholarship is a great positive motivator that has influenced many aspects of life. The "Atanas Bliznakoff" scholarship was the successful change in my education, which happened quite quickly, and the very reason for my decision to focus on advancement in the field of dentistry. Nothing is impossible! As a first-year student at the Faculty of Dentistry, I was an active participant in the 28th International Dental Student Congress and the 3rd Summer School for Dental Students and Young Doctors of Dental Medicine. Anything that motivates me to be productive and challenges me is a sense of fulfillment when I master something.

- Nadica Jovanova (Vinica)
А student at the Faculty of Dentistry
The scholarship from the "Atanas Bliznakoff" Foundation in the past academic year was extremely important for me to become more productive in realizing the set goals and achieving results. It was a special honor and pleasure that we had the opportunity this year to meet and be friends with the members and relatives of the "Atanas Bliznakoff" Foundation, humans (in the true sense of the word) who, with their competence and timely help, facilitate our studies and open up new opportunities and perspectives for us. I wholeheartedly recommend all talented students to apply for this scholarship because from the foundation's team you will always find professionalism, immense dedication, and understanding that enable our studies and give us inspiration and hope for new achievements.
Let me express my appreciation for your tremendous work and the extent of your contribution to supporting talented students. On my behalf and behalf of the other scholarship holders, we wish you happiness and prosperity, health, energy, and new successes

- Mila Gjorgjevska (Kumanovo)
A student at the Hans Em Faculty of Forest Sciences, Landscape Architecture and Environmental Engineering
The "Atanas Bliznakoff" scholarship is a great support and motivation for me during my studies. Getting it encouraged me in some way to change my point of view towards passing the exams and the grades. I am glad I got it, because this way, trying to keep it, I found that I could get better grades and a good average. I did not enter college with that mindset, since it is considered one of the hardest, but the scholarship is the main "culprit" that changed that, and I am grateful for this turn of events. This past year, was an incentive for me to achieve success in my studies and to continue to fight for better results.
I would advise all students-to-be to apply for the scholarship because it is worth it and represents much more than financial aid, it is also a motivation to give our best. Believe me, you can do much more than you think.

- Marija Bogoevska (Veles)
A student at the Faculty of Electrical Engineering and Information Technologies (FEIT)
As a child of a single mother, I can tell you that getting this scholarship is of great importance to me, as well as to my parent. Coming to Skopje to study was a challenge that was much easier to overcome thanks to this scholarship. It is of exceptional importance when paying all the expenses related to the faculty, the participation, as well as the purchase of professional literature for studying. The support we receive with this scholarship makes it much easier for us to walk the path we have envisioned and to focus our attention on our studies without worrying about how the next installment will be paid.
Thanks to this scholarship, we have more motivation and incentive to make our studies much easier. My devotion was focused only on studying, which is why I would mention it as the most significant success that I managed to pass all the exams this academic year.

- Marija Burmuzoska (Krivogashtani)
A student at the Faculty of Philosophy
The "Atanas Bliznakoff" scholarship is one of the main motives for my decision to continue the educational process in our country. This scholarship motivates me to work on my personal and professional development and to commit to my studies at the Faculty of Pharmacy.
The first academic year is a big challenge and brings with it changes to which we have to adapt. This scholarship motivated me to successfully master the studying material and overcome obstacles. In addition, during this academic year, I won first place in the International Competition on the occasion of Immunization Week, organized by EPSA – European Pharmaceutical Students' Association.
To all students who will apply for this scholarship, I wish them a successful application and advise them never to give up on their dreams, because having dreams means having a vision, and the vision becomes reality.

- Jovana Stojcheska (Prilep)
А student at the Faculty of Pharmacy
The "Atanas Bliznakoff" Scholarship is of great importance to me. It helped me financially and was an incentive and motivation for me to put in additional effort during the first year. This scholarship is a constant supporter of my studies and a companion in achieving my goals.
I wish all students, students to be, and beneficiaries of the "Atanas Bliznakoff" scholarship successful studies. Use the scholarship as support in achieving your goals and never forget to believe in yourself and your abilities!

- Kliment Shinikoski (Ohrid)
A student at the Faculty of Economics
The "Atanas Bliznakoff" scholarship, was the best thing that happened to me at the beginning of my student life. In addition to financial support, this scholarship has been a great support and motivation to work hard, and achieve my academic goals; opened a door to a new world of contributing by most as a door opens and perspective for a brighter future. My biggest success in the last academic year was that I managed to pass most of the exams because I studied hard throughout the school year.
To all those students who will apply for the "Atanas Bliznakoff" scholarship, I would advise them to work hard to achieve their goals, and not to give up on the things they want to achieve, at first it will be difficult, but nothing is impossible. You are braver than you assume, stronger than you look, and smarter than you think.

- Ezana Bekteshi (Skopje)
A student at the "Iustinianus Primus"Law Faculty
Initially, I would like to thank you for the opportunity and support that you have given us all to understand that in fact, everything is possible in life with a little effort and desire for the same. By being chosen to be a part of this foundation and organization, the motivation is huge, not only for the scholarship but also for all other opportunities, events, and the like. As a first-year student at the Faculty of Technology and Metallurgy, I am satisfied and grateful to myself for my persistence and hard work. I set a goal for myself a good challenge and I am pleased that I successfully faced it.
I can advise future scholars to be persistent, believe in themselves and take advantage of all the opportunities presented to them in life, take risks, and never doubt themselves. With a little faith, you can do anything! Never give up, and be aware that at any moment you have a choice and that you can always choose the best for you. Be grateful and always respect what is given to you.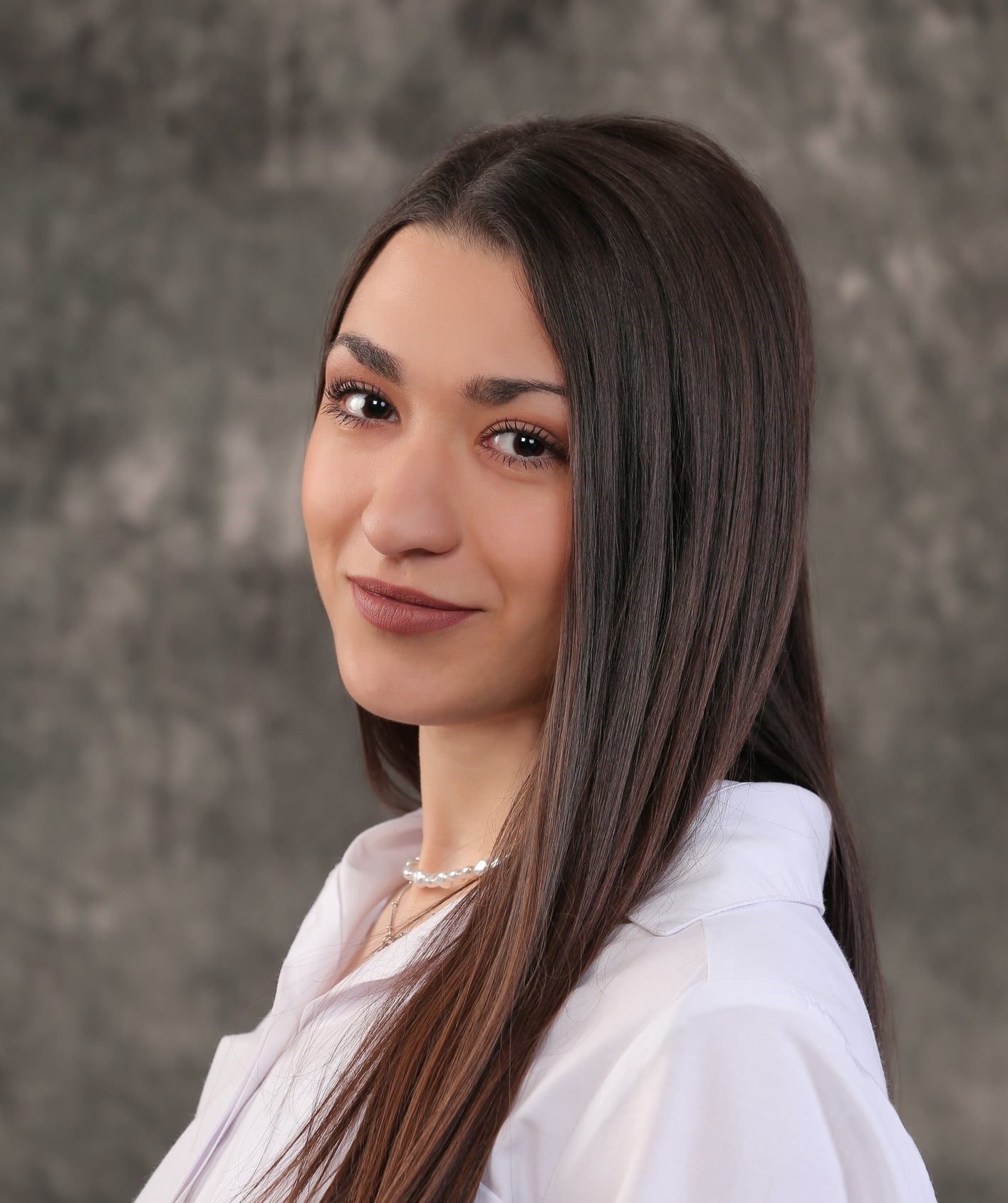 - Bisera Serafimova (Sveti Nikole)
A student at the Faculty of Technology and Metallurgy
The scholarship from the "Atanas Bliznakoff" Foundation represents huge support and motivation for me during my studies. It motivates me to learn even more and to prove myself. I don't have to be worried about my financial situation and I can fully devote myself to studying. It is much easier when someone helps you and lends you a hand. It is a great honor for me to be part of this program and to be awarded a scholarship. I express great honor and gratitude to all members of this foundation. My studies are going quite well, it's fun and interesting in every way. Since we started with in-person classes, I am surrounded by remarkable people and I am gaining new experiences. I'm not from Skopje, so my biggest success is that I can live and acquire an education here in the capital city. Thanks to the scholarship, I was able to buy textbooks for all subjects at the faculty. Furthermore, after the end of the first semester of this academic school year, I look at the index (grades book) with joy. For me, that is both support and success.
I would recommend to the future generation not to doubt or hesitate whether they will receive a scholarship or not. Feel free to apply! Imagine, last year when I applied, only 40 students were to be selected, and more than 130 students applied. Everyone was accepted! Now consider why you should sign up and never lose faith. Miracles are possible, and the "Atanas Bliznakoff" Foundation is one of those miracles.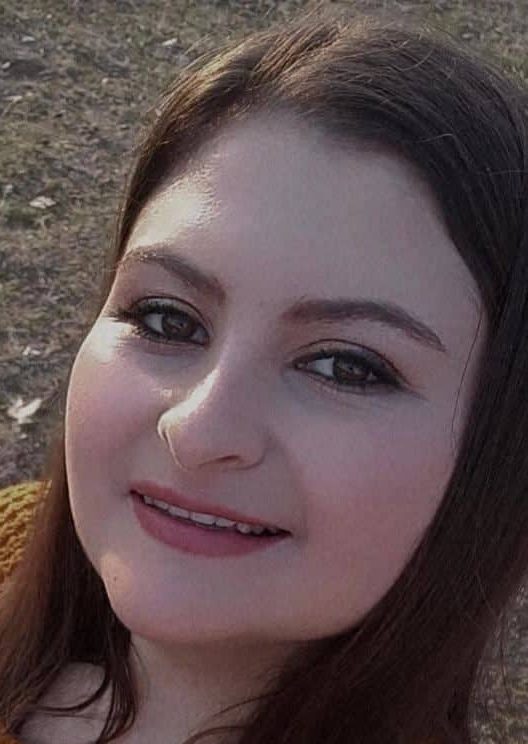 - Anastasija Uzunska (Delcevo)
A student at the Faculty of Pedagogy "St. Kliment Ohridski" – Skopje
First of all, I would like to thank you for the awarded scholarship "Atanas Bliznakoff," which from the very beginning represented support and motivation for success in my educational process. As a student, I was driven to earn this "award" and justify it, so I tried my best to complete my university duties. It is not to be underestimated at all, on the contrary, your helping hand for me as an individual, but also for our family was of great importance – we simply gained security. It was left for me to simply focus on studying. I recommend that all future students apply and use the financial resources this foundation irreversibly provides.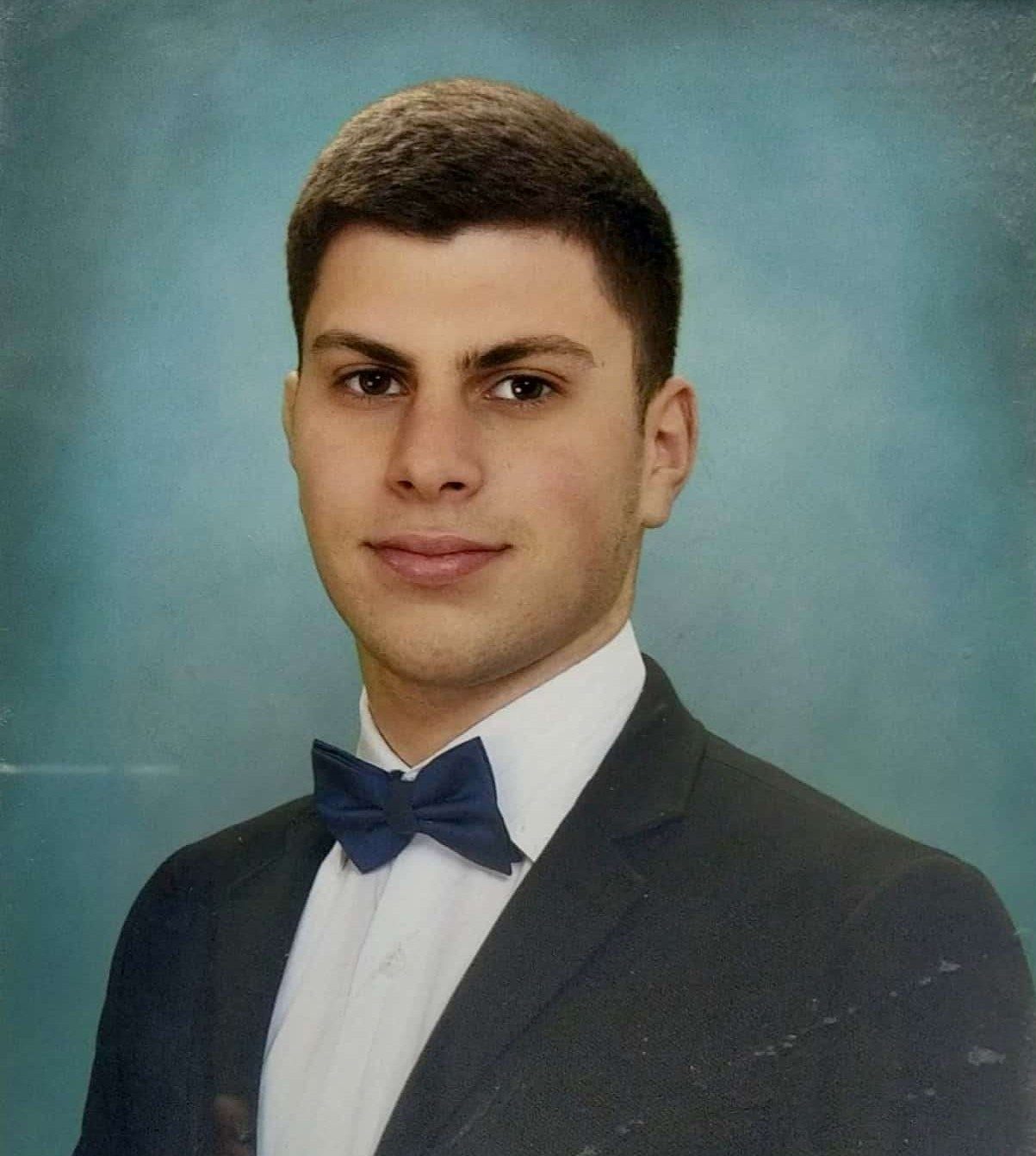 - Hristijan Nedanoski (Ohrid)
A student at the Faculty of Veterinary Medicine
They say that the first year of a six-year medical degree is "the most difficult", probably because of the need for support and finding the motivation to enter this phase of life that entails painstaking study and dedication. The scholarship from the "Atanas Bliznakoff" Foundation provided me with that support and motivation, primarily with the fact that I was given trust. I was chosen to be part of a circle of young people with great potential who are expected to make their contributions in the future,  and with that comes a great responsibility to validate that trust. Nothing is stronger and more motivating than knowing someone believes in us and our abilities. Balancing university responsibilities, the activities I engage in to build my personality and knowledge, along with fulfilling roles in my family and community are all part of that process and a reason to be proud of ourselves.
I would like to tell the students who are potential holders of the scholarship to believe in themselves and not deviate from their ideals. At these current times, the world is a really special place to live in, so we have to become the change we want to see.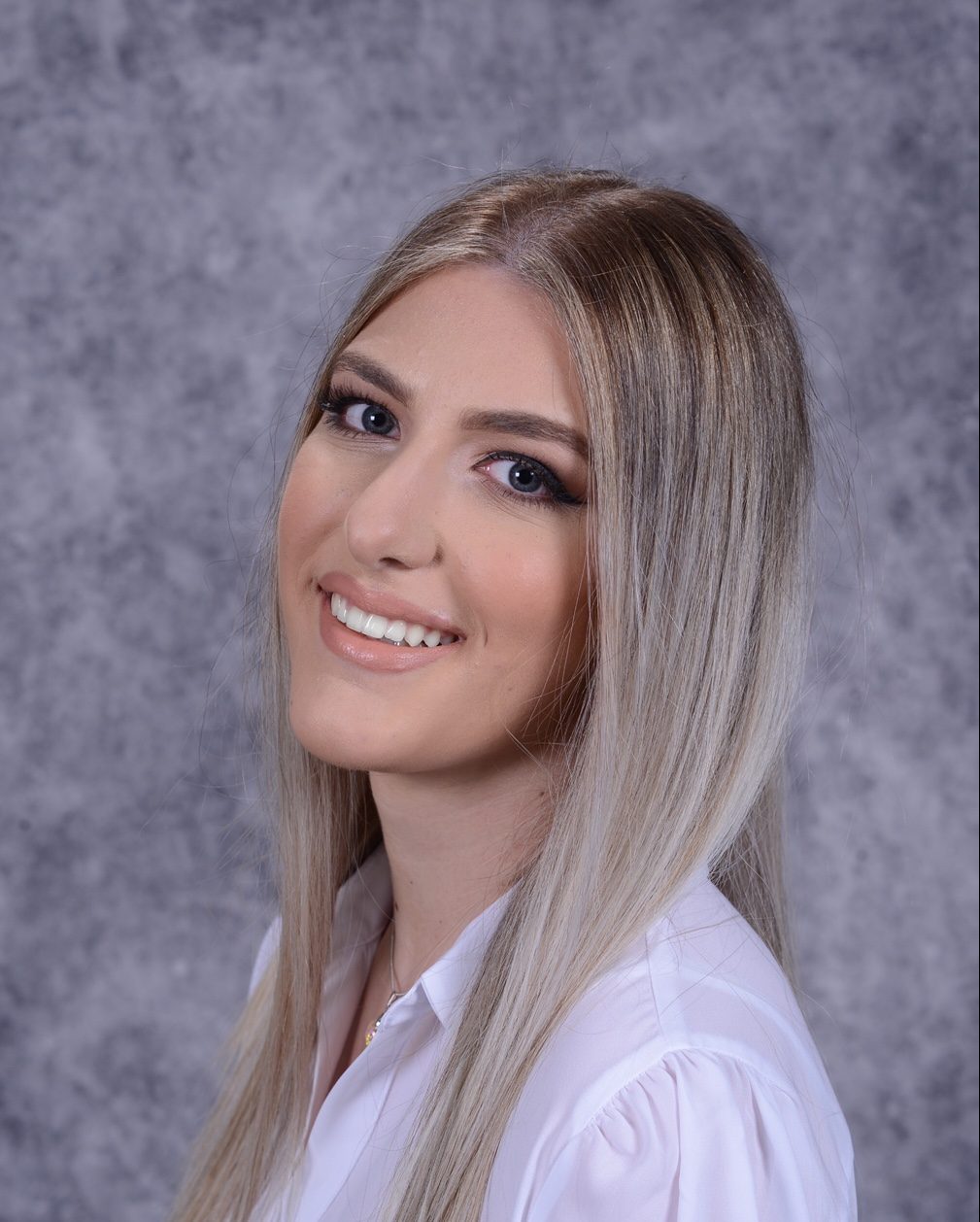 - Tijana Ognjanoska (Skopje)
A student at the Faculty of Medicine
Investing in the young generation is of great interest and has a socially significant aspect. It leads to future successful individuals who, one day, should contribute to the building of our society.
As a student from a single-parent family, with limited means and capacity, this scholarship represents reliable and secure financial support throughout the entire study process. In the last academic year, the scholarship helped me achieve success, many achievements, and participation in events in the country and abroad.
I would advise future students to follow their life dream, believe in themselves, and improve themselves professionally and privately. I would like to wish them a lot of patience, to always explore the unknown, to get out of their comfort zone, and above all to be good people, regardless of their career background. We are waiting for you in the club of young, persistent, and talented students.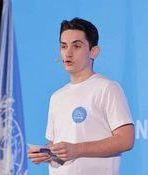 - Stanisha Stankovic (Kavadarci)
A student at the Faculty of Medicine