Don't miss out on this extraordinary opportunity to be part of the Lecture "ChatGPT – the new Google?" on June 12th, 2023, from 1 pm to 3 pm at the Netaville Amphitheater in Skopje!
Are you curious about the latest buzz in the digital space, ChatGPT? Will it impact your daily life? Will it do your exams or kill your job future? Look no further! Dive into the world of ChatGPT, the revolutionary language model developed by OpenAI.
During this event, we will explore the capabilities and potential applications of ChatGPT. The lecture will be held by Johannes Heidecker, Economic Advisor to the Prime Minister. With his digital background and international experience, Johannes will provide application advice, show limitations, and foster engaging discussions on Artificial Intelligence and how it could change the way you work.
The lecture will be conducted in English.
Who can apply and how to apply: If you are an individual between the ages of 16 and 22, we invite you to submit your interest for participation by filling out the following form [https://docs.google.com/forms/d/e/1FAIpQLSdGQiJSq3cfQIoLaxkSpc4gOaBJoqZQepQ7j7YOX75c13HX-g/viewform?usp=sf_link].
Hurry and secure your spot as spaces are limited and will be allocated on a first-come, first-served basis.
You are encouraged to use ChatGPT before and bring your experiences to the event!
Mark your calendars and get ready to embark on a journey to discover the wonders of ChatGPT!
#Macedonia2025 #македонија2025 #mk2025leadershipdevelopment #mk2025education #mk2025digitalization #mk2025scholarships
Keynote Speakers
Well known industry leaders and emerging talents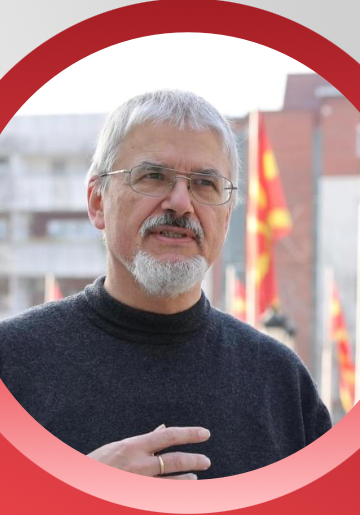 Economic Advisor to the Prime Minister.